Let it Snow and Festival of Trees at Center for Cultural Arts
November 11, 2017 @ 10:00 am

-

12:00 pm

UTC+0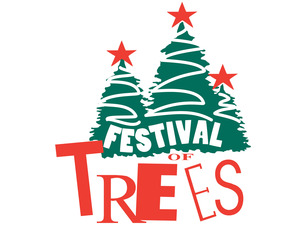 Let it Snow and Festival of Trees Open November 11

Mary G. Hardin Center for Cultural Arts
Refreshments and guided tours – Saturday, November 11 from 10 am until noon.
The Hardin Center is excited to begin celebrating the holiday season with the opening of "Let it Snow" and "Festival of Trees XXVII" on Saturday, November 11, 2017.
This is the Hardin Center's sixth year to host Let it Snow. The highlight of the children's exhibit is an area filled with a material that resembles and feels like real snow. The snow is made of a non-toxic polymer material that feels cool to the touch but won't get visitors wet. Children can play in the snow, slide down a snow slide, play in the ball pit, and slide around in their socks on an ice rink. The snow slide is made from a slick material that competition skiers use during the offseason and the ice rink is a polished plastic surface that hockey players use for practice.
Festival of Trees has been a holiday favorite at the Hardin Center for 27 years. The exhibit includes 34 Christmas Trees that are decorated by local schools and non-profits using handmade ornaments. This year's theme is "National Parks and National Monuments" and each tree highlights a different park or monument.
Imagination Place is opening Let it Snow and Festival of Trees XXVII with a reception on Saturday, November 11 beginning at 10 am and lasting until noon. The morning will include refreshments and ongoing guided tours of the decorated Christmas trees.
Regular all-day admission for Let it Snow and Festival of Trees is $8 per person and includes Imagination Place Children's Museum. Admission is free for Hardin Center members and for children under 24 months. Let it Snow ends January 31, 2018 and Festival of Trees ends December 31, 2017.  Both exhibits are open 10 am to 5 pm, Monday through Saturday, and 1 pm – 5 pm on Sunday. The Hardin Center will be open daily with the exception of Thanksgiving Day and Christmas Day.
Field trip reservations are still available for schools and groups. For more information call (256) 543-2787, ext. 31 or email hollyguinn@culturalarts.org.
Join us for our special holiday events including Snacks with Santa on December 9 and Polar Express Day on December 16.
Please follow and like us: