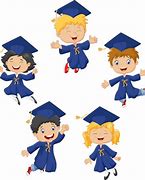 Location and Time: Faith Worship Center, 505 West Main Street, Glencoe, 35905
May 6th at 2pm
Rehearsal at 10am
Dismissed between 11am – 1:15 pm
Be backby 1:15pm
Graduation at 2pm
Reception directly after Graduation
Cost: $40 (discount with more children)
First installment of $20 due ASAP
Final amount of $20 due April 20th 2023
We will need 5-8 pictures of child for power point presentation – Link will be sent to those who pay the deposit.
Photos are due by April 13th for your child to be included in the slide show. Photos must be uploaded or turned in on a jump drive.
Complete Student Info Form through link below
Any awards child may have received through clubs or other means
Graduation Cap and Gown info:
Delivery takes 8-10 business days, so order must be turned in no later than April 1, 2023
Order from this site- (link will be sent after initial payment)
Student Info Form to be read at graduation:
Please click on link and print form. You may email completed form to pathwaysacademy@hotmail.com This also includes the above information and the size chart for the cap and gowns. You only need to email the student information sheet back.